Abbie Conant and William Osborne
Spring Tour 2013
We will tour to 8 cities in Texas, Oklahoma, and Mississippi
in March and April for concerts and master classes.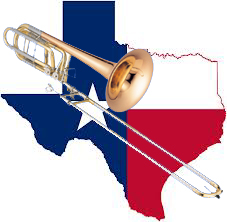 General Information.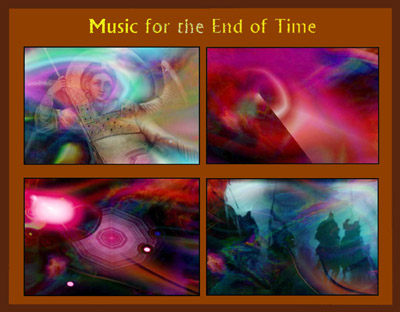 Abbie Conant will perform William Osborne's Music for the End of Time, for trombone, video, and quadraphonic sound based on the the Book of Revelation.)
In this 52 minute work, the electronic music of the surround sound creates a sonic environment in which the trombone is the central figure. The work explores all aspects of the trombone, ranging from expressions of "divine wrath," to wild rhythmic unisons with the Four Horsemen, to the gentlest, meditative lyricism.

Additional Information.

To learn much more about the work, including videos, essays, and slide shows click here.

Biographical Information and Press Photos.
For biographical information about Abbie Conant and William Osborne click here.
To download print quality photos of Abbie and William click on the thumbnails below: .

A Video Trailer of Music for the End of Time.

The Intinerary.
| | | |
| --- | --- | --- |
| Location | Date | Host |
| Oklahoma State University | March 14-15 | Paul Compton |
| Texas Tech | March 19-20 | Jim Decker |
| Texas State, San Marcos | March 21-23 | Charles Hurt |
| Stephen F. Austin State University | March 25-26 | Deb Scott |
| Mississippi State University | March 31-April 2 | Richard Human |
| San Jacinto College | April 5-6 | Karen Marston |
| University of Texas, Austin | April 8-9 | Nathaniel O. Brickens |
| University of Texas, San Antonio | April 10-11 | Steve Parker |
<![if !supportEmptyParas]><![endif]>