Dreams of Love, Chaos, and Time
7:00 PM, Sunday, August 25th.
114 Los Pandos
(Near the center of Taos not far from the old Scheid Dodge dealership)
The event is free and open to all.
For more info email William or call at: 575 613 5623.
We would like to invite you to our next salon, a reading by two wonderful authors, Douglas Penick and Cynthia Homire, and performances by two renowned classical musicians, clarinetist Deborah Marshall, and trombonist, Abbie Conant.

Douglas will read from his acclaimed and colorful fiction based on his decades-long studies of Buddhism. There is so much rich and evocative content, and stated with such clarity, precision, and musicality that any thoughtful person is bound to treasure the timely and entertaining insights it provides. And Cynthia, whose work is also influenced by Buddhist thought, will be on hand to present a series of her poems known for their brevity, wit, and acerbic humor. As many Taoseños know, her poems reveal profound insights about life, love and whatever else crosses her mind. Deborah and Abbie will present solo works for their instruments, and Abbie will also perform on her alp horn. The length of the program will be limited to allow time for the audience to interact with each other and the artists in a casual setting. Join us for what will be a very memorable, unusual, and relaxed evening with an interesting collection of people, some refreshments, and just plain fun!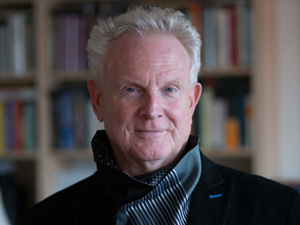 Douglas Penick graduated from Princeton University and was a research associate at the Museum of Modern Art in New York and at The Institute for Architecture and Urban Studies. He studied and practiced Tibetan Buddhism for more than 35 years and has written and taught Tibetan, Chinese, Japanese, and Indian religion, history and culture. He's also written pieces for choreographer Katsura Kan , including one commissoned by the New York Philharmonic. He wrote the National Film Board of Canada's prize-winning two-part series on the Tibetan Book of the Dead and the libretti for two operas: King Gesar (Sony CD w/ Ma, Serkin, Ax et. al.) and Ashoka's Dream (Santa Fe Opera) with composer Peter Lieberson. He is the author of three books deriving from the epic cycle on the life of King Gesar of Ling: Warrior Song of King Gesar, Crossings on a Bridge of Light , and The Brilliance of Naked Mind. His novel A Journey of the North Star was brought out by Publerati in June, 2012. Short fiction, essays and poetry have appeared in over 20 publications. He writes that he wants to "contribute to the mischief, longing, satisfaction, lust, sorrow and fascination which make our presence in this world a discovery of true love."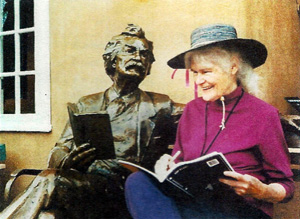 C. K. (Cynthia) Homire has lived and worked in New Mexico since 1964 -- first as a potter in Santa Fe , then as a poet in Taos . In the early 1950s, she studied at Black Mountain College in North Carolina where a legendary community of painters, potters, poets, dancers, musicians, writers, and others were reinventing the arts in America .
Homire says: "Yes, I have rubbed shoulders with the pantheon, a few bellies too. Washed the floor Merce Cunningham danced on, then went leaping through his class. Jitterbugged with Rauschenberg, pointed out morels to John Cage, was instructed by Olson in long night classes to write from my roots, dirt and all, but take time out to learn with Mayans in Mexico . Shared steak with William Carlos Williams (he said "I know you"). Cooked a Chinese meal for Eliot Porter and David Brower (before David took to chewing each bite thirty times before swallowing). Breakfast with Brautigan. All these things happen if you are there for them and then maybe you make pots for 30 years and then maybe you write poetry."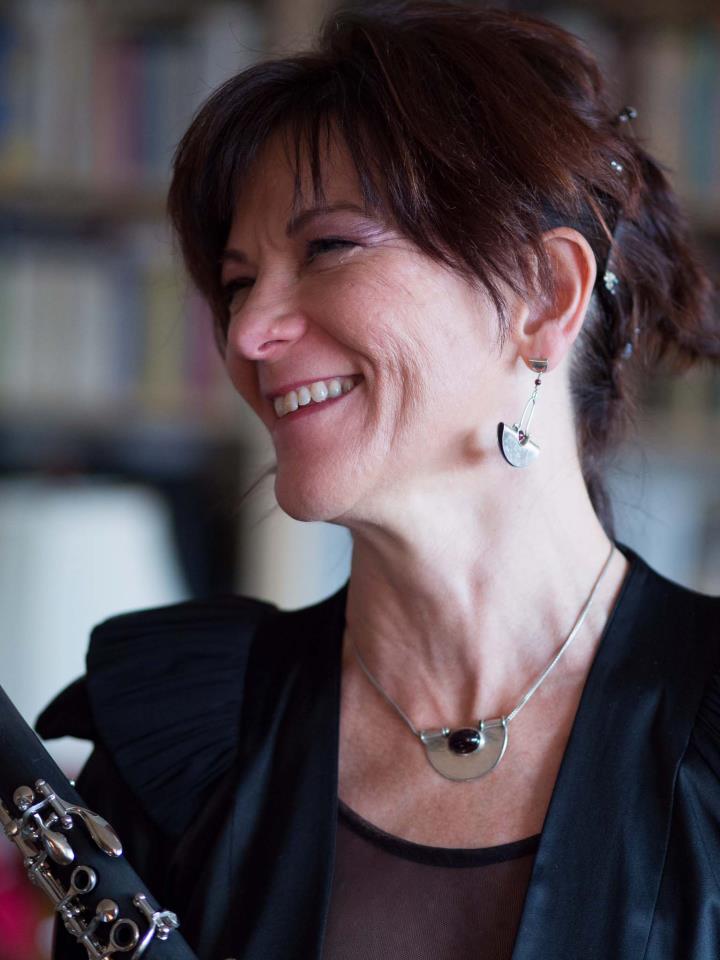 Deborah Marshall, clarinetist, has performed with artists ranging from Peter Serkin to Yo-Yo Ma. She lived in Germany for 22 years, where she performed with many of the country's best-known orchestras. She served on the faculty of the Hochschule für Musik and the Richard Strauss Conservatory, both in Munich , for 14 years and has coached and given master classes throughout Europe . She has recorded for practically every German broadcasting corporation, as well as Austrian Radio ORF, Swiss Radio SRG and Radio Orfeo Moscow. The following 11 years were spent in Budapest and Moscow , where she continued her active career as soloist and chamber musician.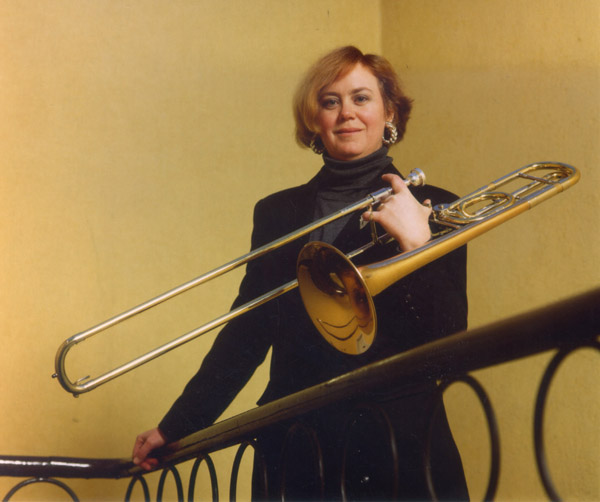 Abbie Conant received her Master´s Degree from the Juilliard School, followed by a Meister diploma  from the Staatliche Hochschule für Musik in Cologne, Germany in 1984.  From 1979 to1980 she was solo trombonist of the Royal Opera of Turin, Italy.  From 1980 to 1993 she was solo trombonist of the Munich Philharmonic. The International Trombone Association Journal has featured Abbie Conant in a cover article and described her as "in the first rank of world class trombonists".  She has recorded a highly acclaimed CD of trombone and organ music and has performed internationally as a concerto soloist, recitalist, improviser and performance artist in over 160 cities.  In 1992 the Baden-Württemburg State Ministry for Education, in recognition of her international reputation as a trombonist, named her full tenured Professor of Trombone at the esteemed Staatliche Hochschule für Musik in Trossingen, Germany.  She has been a judge in most of the world's most prestigous music competitions for the trombone. In 1996 the 4200 members of the International Trombone Association elected her as their President-elect.