Salon: folk re-imagined
Wednesday, August 17, 2011 -- 7:00 PM
Enchanted Mountain Studios, 114 Los Pandos
(Parking in the old Scheid Dodge dealership parking lot.)
for more info call William at (575) 621-5928
Molly Emerman
violin + electronics
Steve Parker
trombone + electronics
Admission is free and open to all.
The program will include:
Two-Eyed Elk ---------------> by Naftali Schindler
(tuvan overtone-singing)
Musa ---------------> by Ian Dicke
(featuring samples of Nara Leoã, the muse of Bossa Nova)
Nuts and Bolts ---------------> by Pierce Gradone
(eastern european dances)
Parallel Worlds ---------------> by Avi Moghrabi
(israeli folk)
Ground Round ---------------> by Steve Snowden
(cattle auctioneering samples)
Shoulder2Shoulder ---------------> by Hugh Lobel
(argentine tango)
This salon (our seventh this year) will be a concert devoted to folk music traditions in a modern context with trombone, violin, and electronics. This is a rare chance for Taoseños to hear cutting-edge contemporary classical music as it is being conceived and created by leading members of the new generation. Samples and arrangements of vintage radio, Tuvan overtone-singing, the Brazilian Bossa-Nova, Nebraskan cattle auctioneers, the Argentine Tango, and Eastern European folk dances are all part of the materials.
Steve and Molly will also speak about each composition before they perform it to help the audience better understand the works and the processes involved in their creation. They will also speak about the leading, young composers who have written the works. Steve and Molly are especially qualified for this sort of presentation. Steve holds degrees in both mathematics and music from Oberlin, and is a Harrington Fellow at the University of Texas . (Some years ago he also received a Fulbright to study contemporary music with Abbie at the ancient and venerable University of Tübingen where she teaches in Germany .) Molly holds degrees in music from Rice and Northwestern and has performed as a soloist, chamber, and orchestra musician throughout the world. Both Steve and Molly spent several years working for the outreach program of the Philadelphia Orchestra so they are very experienced and speak about music in a very engaging manner. Their presentations are down-to-earth and approachable by all. This is a great opportunity to hear excellent examples of new classical music and to learn about these new forms of creative exploration. And in the spirit of our salons the event is free, refreshments will be served, and all are invited to hang around afterwards to speak with the artists and the other attendees.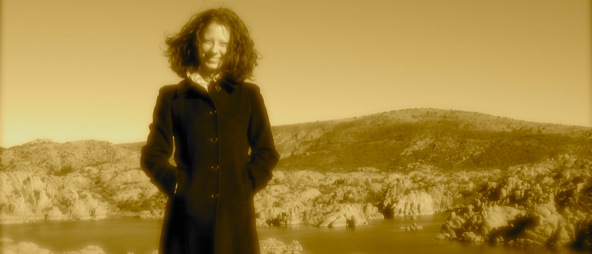 This salon is also a chance to see how the younger generation is attempting to make classical music more approachable and democratic. They are moving away from the ponderous resources of the symphony orchestra by using highly sophisticated software in laptops to create vast and beautiful sound palettes in forms that are far more economical, efficient, and flexible. (This is enhanced in our studio which contains a 600 hundred pound state of the art sound system.) They are also moving away from the rigid hierarchy and formality of concert halls to explore alternative venues such as music pubs devoted to contemporary classical music (such as Le Poisson Rouge in New York City, the Künstlerhaus Bethanien in Berlin, or the Eisbrecher in Amsterdam.)
Young classical musicians are also transforming the stifling decorum of classical concerts. Changes include casual clothing, more interaction with the audience, a freer and more spontaneous use of applause, the extensive use of social media in advertising, new forms of stage lighting, and even live streaming concerts. They are also deeply integrating elements of popular and folk culture into their work, as seen in this salon's program. The borders between rock, jazz, folk, hip-hop, world, metal, and classical are all blurred and crossed to the point that they hardly any longer exist as separate genres. The musicians also often create works in multi-media formats including film, video, theater.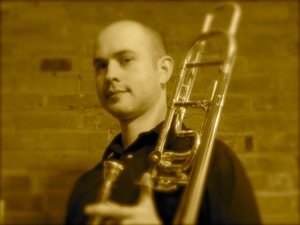 As noted, these sorts of experiments by the younger generation rarely reach Taos . If you read Tempo, you know that that vast majority of musics presented and written about here are commercial forms presented in pubs and restaurants (and often with a somewhat 60s ethos.) We also have rock concerts in parks and tents, but they also inevitably present the usual forms of popular music. The town's small classical music community hardly helps, because it is usually stuck in the oppressively class-conscious, elitist and hierarchical mentality that plagues the genre. (Think of the country club crowd that gets a discount at an expensive restaurant by showing their concert tickets.)
In fact, this coming weekend a summer festival long established in Taos is charging $195 dollars for an event billed as a "salon" which includes some panel discussions, studio tours, and a house concert. It would cost a couple $390 to participate. (The tickets for partial participation are also very expensive.) This sort of classism has all but destroyed classical music in the United States , so many members of the younger generation are trying to change it. The problem is made even more severe because the American class system is racially informed -- which is obvious to anyone who attends Taos ' cultural events. Young artists like Steve and Molly are trying to move the locus of classical music away from rich people and place it among average citizens and a diverse public.
These new trends will help to to re-enliven the arts. Many have noted that over the last 50 years Taos has moved from being an arts colony to a tourist resort that sells commercialized westernalia ranging from the Plaza's rubber tomahawks to countless galleries selling paintings of old pickups in front of mountains with yellow aspens. (For variation, put in an old man playing the fiddle in front of a small adobe church.) This stasis is why several of Taos ' few remaining artists with national recognition no longer use galleries here.
With about nine or ten galleries recently closed in the historic district alone, it is only genuine creativity that will keep us alive and perhaps return to Taos the status of being a genuine arts colony. Artists like Steve and Molly can bring much needed life to the cultural climate of our town so please come out and support them. They will open new horizons for you.