Helene Kenyeri fired by the Vienna State Opera
On Monday, March 10, 2008, oboist Helene Kenyeri was fired from the Vienna State Opera Orchestra after the unsuccessful completion of her trial period. Her contract will end on August 31, 2008.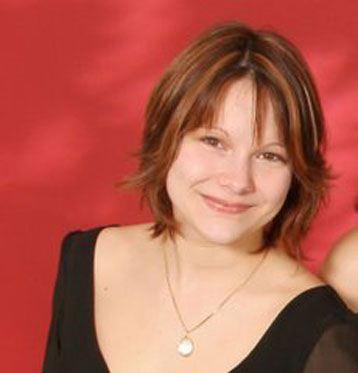 The Vienna State Opera Orchestra agreed to admit women in 1997, but after ten years, the m/f ratio for permanent positions in the orchestra is still only 143 to 5. Only two of these women have been granted membership in the orchestra's symphonic formation, The Vienna Philharmonic. This makes the Vienna Philharmonic's m/f ratio after ten years 135 to 2.
On March 20, 2008 the Austrian magazine News published an article by Heinz Sichrovsky and Susanne Zobl entitled "Philharmoniker: Frau muss gehen." The article says that the orchestra has hired 28 men and 8 women since it ended its discriminatory policies in 1997. The article also notes that 1 man has been fired and 3 women.

I was thus able to determine the following statistics for firings:

1 of 28 men (3.7%)
3 of 8 women. (37.5%)

The rate of firings for women is thus 10 times higher than for men.

It should also be noted that the only man fired was the first and only fully non-Caucasian person the orchestra has ever hired, the tubist Yashuhito Sugiyama. (The orchestra has a tradition of employing only Caucasions, since it feels people of other races would destroy the ensemble's image of Austrian authenticity.)

In summary, no white men have been fired at all, zero, while over third of the women have been dismissed.

Two women first violinists recently won auditions and will begin working next season. Progress continues, but the few women in the orchestra often face difficult hurdles. The retaliation against women was to be expected, since the orchestra only began admitting them under great pressure.

Winning jobs in top orchestras requires extreme dedication. When women win these jobs it is because music is fundamental to their identity as human beings. Taking away their jobs causes unspeakable pain.

Women represent 1.5% of the Vienna Philharmonic, but 40% of the National Orchestra of France, The Zurich State Opera, and the New York Philharmonic.
Last year the Vienna State Opera Orchestra faced international scandal after the controversial firing of violinist Iva Nikolova. A detailed and documented report about that firing can be found here.
<![if !supportEmptyParas]><![endif]>