Celebrating Taos Women
Readings centered around feminism and new social models
Join authors Susan Powter and Dora McQuaid, and musician
Abbie Conant for an evening of literature, poetry and music.
7:00 PM, Sunday, December 5th, 2010
Enchanted Mountain Studios, 114 Los Pandos (about three blocks from the Plaza)
(Parking at Smith's or on corner of Montoya and Los Pandos)
Tel. 575 621 5928
Admission is free.
Refreshments will be served. Stay around and chat with the authors and friends
about poetry, music, philosophy, or anything else that strikes you, profound or trivial.
* * *
For over a thousand years Taos has been a place of strong women. And today, Taos is literally a city of women. According to the most recent census data, for every 100 women over age 18 there are only 81 men. The average demographic only has about a 2% difference in m/f ratios while in Taos it is almost 20%. It is no wonder women seem to run this town in institutions ranging from lumber yards to galleries and universities to farms. In this spirit, we will celebrate three of Taos' strong women in an evening of literature, performance-art, poetry, and music. The program is relevant to all, so men are especially welcomed!
Susan Powter, best-selling wellness author, performance-artist, and photographer.
Susan Powter, the three-time New York Times best-selling author and the woman dubbed "the Lenny Bruce of Wellness" will speak about her philosophies of life. Her high energy, acerbic wit, and uncompromising realism lend her presentations the inimitable, hilarious, and inspiring character of performance-art. She will read and riff from her latest book, The Politics of Stupid, which moves beyond the usual forms of self-help to provide profound insights about new and more just social models. She shows how we can move forward to a world not only with healthier bodies, but also healthier politics, ecologies, gender relations, and cultures. Wellness becomes the springboard to a holistic and gender-balanced social revolution.
Her work also illustrates how we all share similar existential conditions regardless of our cultural community, and how we are drawn together by the common bond of our humanity.
And given the artistic focus of Taos, Powter's message of strength, awareness, and autonomy also provides insights about our understanding of spirituality and beauty. Susan Powter is the outlaw woman, the "Trailer Park Yoga Instructor," the performance-artist who reminds us that wellness and autonomy are not only the source of beauty, but that they are beauty itself.
Ms. Powter's photography will also be on display in our studio. One things is certain, with her vibrancy, real-time wordsmithing, and hardcore truth-telling the evening will be unique and completely unpredictable.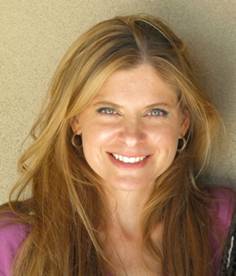 Dora E. McQuaid, award-winning poet, activist, performer, and teacher.
Dora is descendant of traveling gypsies, Irish Golden-gloved boxers, and strong women, whose stories and the telling of them prompted her lifelong fascination with the written and spoken word. Dora continues the family tradition of using the personal story to explore memory and conjecture, culture and community, and the intersections between the private and the political. Her unique blend of art, emotion and service has earned her multiple awards, including the Pennsylvania Governor's Pathfinder Award, recognition by the Pennsylvania Senate, a Vagina Warrior Award from the Penn State cast of Eve Ensler's play The Vagina Monologues and several Poet-In-Residence and Fellowship positions.

Dora performs, speaks and teaches internationally, both individually and with the NeoSpinsters, the all female performance group she co-founded, in venues as varied as men's and women's prisons, the judicial system and justice programs, universities and high schools, television and radio programs, political rallies, churches, shelters and professional and academic conferences.

For this evening's presentation, she will present readings from her poetry. She will speak not only about domestic violence, but also how we build a new life after the violence has stopped.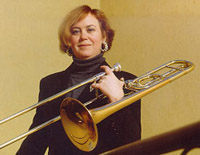 Abbie Conant was solo-trombonist of the Munich Philharmonic for 13 years. She has performed in over 155 cities, both as a soloist and with her highly unusual chamber music theater works. She is a graduate of Juilliard, and is a full, tenured Professor at the State Conservatory of Music in Trossingen, Germany. Her experiences as a woman trombonist comprise the concluding chapter of Malcolm Gladwell's book Blink, which was on the New York Times Bestseller list for 18 weeks. Ms. Conant will provide a musical interlude between the two readings.
Sneak Preview: Click here to see information about our next salon which will be on January 9, 2011.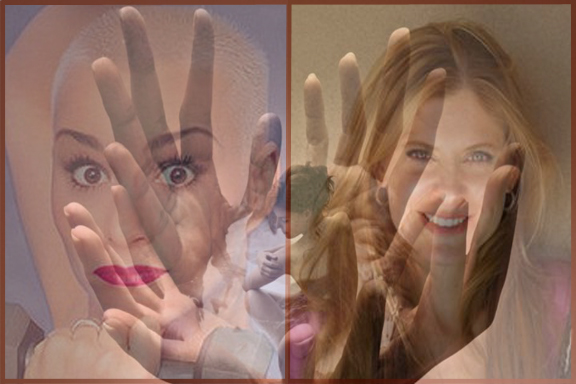 <![if !supportEmptyParas]><![endif]>