Crossings On a Bridge of Light
Readings and music centered around the theme of Tibet
Join authors Summer Wood and Douglas Penick, and musicians
Deborah Marshall and Abbie Conant for an evening of poetry and music.
7:00 PM, Sunday, October 3rd, 2010
Enchanted Mountain Studios, 114 Los Pandos (about three blocks from the Plaza)
(Parking at Smith's or on corner of Montoya and Los Pandos)
Tel. 575 621 5928
Admission is free.
The readings and music will last about 70 minutes.
Refreshments will be served. Stay around and chat with the authors and friends
about poetry, music, philosophy, or anything else that strikes you, profound or trivial.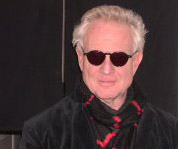 Douglas Penick has written two books based on the Tibetan epic, Gesar of Ling. His work moves beyond Buddhist scholarship to profound explorations of ethnopoetics. Two of the poems he will read were specifically written for art installations. Through his poetry, he brings Buddhist thought alive and directs its philosophies toward the meaning of art and the existential problems faced in the lives and work of artists.
Penick is especially interested in musical multimedia presentations. He is the author of Ashoka's Dream, the libretto of the opera composed by Peter Lieberson, premiered at the Santa Fe Opera in 1997. His presentation will be given in collaboration with clarinetist, Deborah Marshall.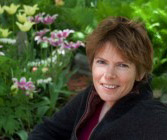 Summer Wood is the author of two novels, Arroyo (Chronicle Books) and Wrecker (Bloomsbury, forthcoming 2/11). She was awarded a $50,000 Literary Gift of Freedom from A Room of Her Own Foundation in 2007. She has also received a Barbara Deming Memorial Grant. She has been a guest writer at the University of California, Davis, Graduate Creative Writing Program, and teaches for the University of New Mexico at the Taos Summer Writers' Conference. She directed the 2009 Taos/NEA Big Read, and has twice been coordinator for the SOMOS Young Writers Mentorship Program. She serves on the board of directors of Voices from the American Land, a nonprofit dedicated to bringing the power of contemporary poetry to bear on the defense of significant landscapes of North America . Her non-fiction has also appeared in National Geographic Traveler.
Ms. Wood will read from "Being a Stranger Where You Feel So Much
at Home", a tale of lost bags, ancient handprints, and one remarkable boy
in modern Tibet.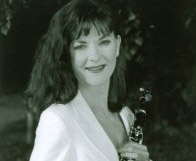 Deborah Marshall is a world class American clarinetist who has performed with artists ranging from Peter Serkin to Yo-yo Ma. She worked in Germany for 22 years and performed with many of the country's best known orchestras. The following 11 years were spent in Budapest and Moscow, where she continued her active career as a soloist and chamber musician. She served on the faculty of the Hochschule fur Musik in Munich and the Richard Strauss Conservatory for 14 years. She has recorded for practically every German broadcasting corporation, as well as Austrian Radio ORF, Swiss Radio SRG and Radio Orfeo Moscow. She now resides in Boulder, Colorado. She will be performing works by Jolivet and Messiaen.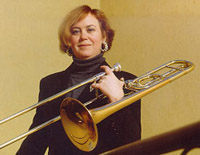 Abbie Conant was solo-trombonist of the Munich Philharmonic for 13 years.
She has performed in over 155 cities, both as a soloist and with her highly unusual chamber music theater works. She is a graduate of Juilliard, and is a full, tenured Professor at the State Conservatory of Music in Trossingen, Germany. Her experiences as a woman trombonist comprise the concluding chapter of Malcolm Gladwell's book Blink, which was on the New York Times Bestseller list for 18 weeks. Ms. Conant will enchant us with music for her carbon fiber Swiss alp horn.
<![if !supportEmptyParas]> <![endif]>