Women In Search of Identity
(Three Taoseña Women read
from their travel memoirs.)
In Abbie and William's Studio
7:00 PM, Tuesday, August 17, 2010
114 Los Pandos -- Taos, NM
Parking at Smiths or the corner of Montoya and Los Pandos
Tel. 575 621 5928
Admission is free.
Taos is known as a place that has drawn soul-searchers for over a millennium. It has become a haven for artists, writers, hippies, mountain men, fools, drop outs, gurus, and desperados from every walk of life in search of the deeper meanings of existence. Perhaps it is this search that gives the women of Taos , from the founding of the Pueblo onward, an unusually strong character of self-reliance and autonomy. This reading showcases three such women who will read from their travel memoirs as they made their journeys to our beloved town. When they began their travels, none of the three knew Taos would be their destination. Like many before them, some strange magic made Taos their Land of Journey 's Ending.
Heather Antonissen: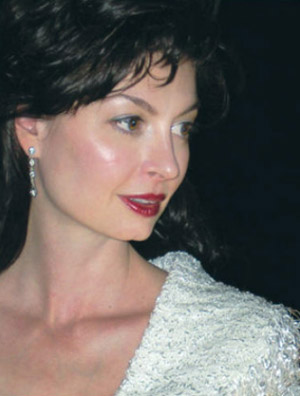 "Eat, Pray, Love" meets "Grizzly Bears and Camping for Dummies" in this entertaining and touching memoir by Heather Antonissen. Enduring wild animals, wild men and endless days of solitude, the aspiring opera singer and city professional shucked high heels and hairspray to go into the depths of the desert to look for answers to life's great mysteries: purpose, passion and love. In her year-long ordeal, Heather was stripped down to the rawest of essentials. Through her journey however, she also found a new way of living, one filled with peace and joy, adventure and growth, and even at the end of it, love. The question remains though, what kind of love?
Jan Smith:
"Destination Unknown"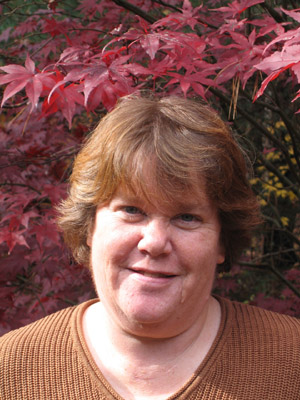 "On Friday, June 13th, 2008, I drove away from my home of twenty-five years in rural New Hampshire , my car packed with essentials for living on the road for at least three months, with no definite destination planned. During the previous three years I had sold my house, my businesses, ended a relationship with my partner of eleven years and my two daughters had finished college and were living on their own. The signs for change were at first subtle; then became increasingly louder. I just kept following my inner voice; it was my homing device that gave me a peek of a few feet ahead at a time. I had a vision of becoming a writer. One that I had shelved thirty-five years ago in pursuit of a more traditional social work career. I had three possible locations in mind: Taos , Ashland , Oregon or Maui . I first set out to England , then Canada to interview people for a book idea on "Manifesting Your Dreams". I arrived in Taos on August 31, 2008, with the worst cold I ever had. I was too ill to continue driving and although unimpressed with
the dry and dusty landscape I hunkered down for a week in a cheap motel room to recover...."
Phaedra Greenwood:
From the back cover of Phaedra's book North With the Spring:
What could be more fun than traveling with your family in Europe for five months? Not that it was all fun. There were cold, dreary days, illness, missed connections, a stolen wallet, gypsy attacks, lost adults and missing children. But "the Splat family"—as they sometimes called themselves--agree that there were definitely more highs than lows such as Easter in Sienna, a picnic on a spring day outside the walls of San Giminiagno, skiing in the luminous Alps and a day of exploring Chartres Cathedral in France.
North With the Spring is drawn from a family journal kept by Mom and Dad--Jim and Phaedra--and their son and daughter, Brian, age thirteen, and Sara, age ten. It's a lively, descriptive and truthful story of their adventures and misadventures as they fly from New York to Madrid in January of 1985, take a train to Genoa , and then a ferry to Palermo . The plan is to hang in Sicily for a month or two, then wander north with the spring, enjoying the delights of primavera over and over as they explore Italy, the Jungfrau in Switzerland, then Paris, London and parts of Scotland.
Both the light and dark sides of traveling are growing experiences. The fights they have, the odd and interesting things they encounter, their interactions with the natives and the things they learn about the world and themselves draw the "Splats" closer as a family.
Bios
Heather Antonissen is the winner of numerous opera competitions and has performed throughout the United States in a variety of mainstage productions and venues including opera, music theater, jazz standards and recital. A native of Anchorage , Alaska , Heather initially attended college on a basketball scholarship and went on to graduate summa cum laude from Oregon State University with a degree in voice, conducting and theater. She then received a graduate degree magna cum laude from the New England Conservatory. Currently a resident of Taos , New Mexico , Heather performs in a variety of styles including jazz, music theater and classical music.
Jan M. Smith left her thirty year career as a clinical social worker in 2008 to pursue creative writing in Taos . She has been the curator for the SOMOS Writers Series since October, 2009. She is currently working on a collection of short stories and a novel, "Of Sinner and Saints" to be completed by the winter of 2011.
Phaedra Greenwood is a freelance writer and photographer whose essays, stories and reviews have appeared in many art and literary magazines. She honed her writing skills for five years in a peer group with Laurel Goldman at Duke University in Durham , North Carolina . She has won numerous literary prizes including the Katherine Anne Porter Award and has had short stories anthologized in Fever by Harper/Collins and Scrapbook of a Taos Hippie by Iris Keltz. As a journalist and columnist for The Taos News, she received two first place awards in 2000 from the New Mexico Press Association for Best Review and Columns. In 1995 she won the PEN New Mexico Award for a short story, "Dogs and Sheep," which is included in her memoir Beside the Rio Hondo. Phaedra was a Finalist for the New Mexico 2008 Book Award.
<![if !supportEmptyParas]> <![endif]>