Ohio Impromptu
Table of Contents
1. General Description
2. PDF Score
3. Audio File

1. General Description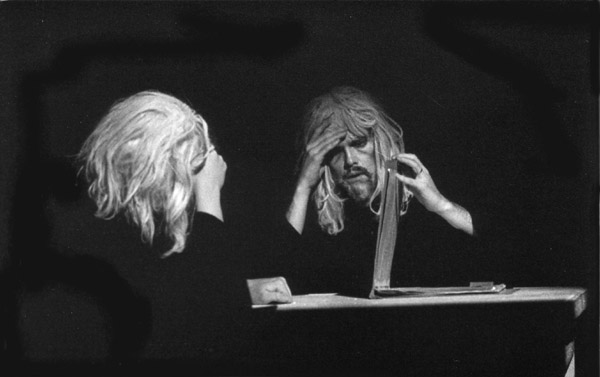 For tenor, actor, and piano: text of Samuel Beckett. (20 minutes) Preimere: Munich - Gasteig Kultur Zentrum, March 1, 1986.
Two old men sit at a table. One reads, the other listens. The listener occasionally knocks on the table when he wants a passage repeated. The story read is about ghostly mirror images and the way the waters of a river re-converge after being separated by an island.

2. PDF Score
To download the score as a PDF file click here. (7 MB)

3. Audio File
To listen to Ohio Impromptu click here.
To download the audio file click here. (Mp3, 26 MB)
Allan van Beejan, tenor
Pierre Oser, piano
Recorded by the Hessische Runkfunk December, 1986