Aletheia Touring Schedule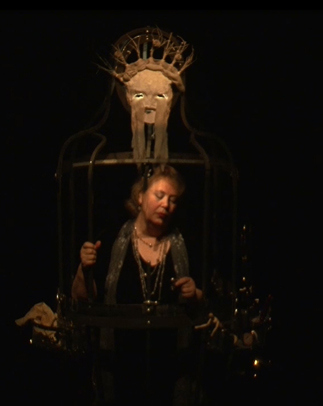 We performed Aletheia 28 times
during our 2017-2018 season.
For information contact:
william [at] osborne-conant.org
For more info about the work Aletheia click here.
Click here to see a photo gallery of the performances and residencies listed below. It is a Facebook gallery. A subscription is not necessary to see it.
2017
June 30, 2017, International Trombone Festival, Redlands University, World Premiere.
September 11 , University of New Mexico, 8:00, Keller Hall,
September 14, Arizona State University, 7:30 Katzin Hall
September 18, Northern Arizona University, 7:30 Ashurt Hall
2018
February 16, 2018, Eastern Michigan University, 8:00 PM, Quirk Theater
February 19, University of Michigan, 8:00 PM, Stamps Auditorium
February 21, Wright State University, 8:00 PM, Schuster Hall, Creative Arts Center
February 24, Indiana University of Pennsylvania, 7:00 PM, DiCicco Hall
February 25, Duquesne University, 7:30 PM, PNC Recital Hall
February 28, Edinboro University of Pennsylvania, 7:00 PM, Cole Auditorium
March 4, West Chester University, 7:30 PM, Madeleine Wing Adler Theater
March 7, SUNY Potsdam, 7:30 PM, Snell Theater
March 9, University of Montreal, 7:30 PM, Salle Serge Garant
March 13, Boston University, 8:00 PM, Studio One (Black Box Theater)
March 15, Temple University, 7:30 PM, Rock Hall
March 20, University of Connecticut, 8:00 PM, Mehden Recital Hall
March 21, University of Massachusetts, 7:30 Bezanson Recital Hall
March 24, New York University, 8:00 PM, Room 303
March 27, New School/Mannes, 7:00 PM, Ernst C. Stiefel Concert Hall
March 29, Peabody Conservatory, 8:00 PM, Cohen-Davison Family Theater
April 2, Virginia Commonwealth University, 8:00 PM, Sonia Vlahcevic Concert Hall
April 4, Lenoir-Rhyne University, 7:30 PM, Belk Centrum
April 6, University of Kentucky, 7:30 PM, Wallace N. Briggs Theatre
April 10, University of Louisville, 7:00, Bird Hall
April 11, Cincinnati Conservatory of Music, 8:00 PM, Werner Recital Hall
April 13, Southern Illinois University, 7:30 PM, C.H. Moe Theater
April 16, Eastern Illinois University, 7:30 PM, Recital Hall
April 18, Illinois State University, 8:00 PM, Kemp Recital Hall